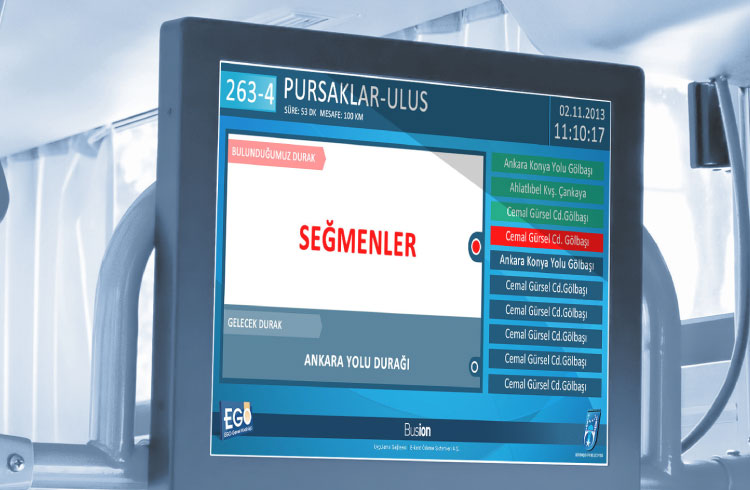 ON BOARD INFORMATION SYSTEM
It is a communication tool placed inside the public transportation vehicles and conveys instant information and news to commuters.
The set that installed in the vehicle includes LCD display, sound unit, GPRS communication module, GPS receiver and validator connection equipment.
In addition to transmitting the messages sent from the center to the citizen, the unit calculates the speed of the vehicle and remaining time to reach the next stop and informs the passengers either audibly or visually with its processing power and application.
FEATURES
Information display and announcement
Content management
Advertisement management
News & weather broadcast